We are a dedicated team of seasoned full-stack devs
and
AN EXTENSION OF YOUR TEAM
let's partner up
What We Do
We are a full-stack web development studio that specializes in crafting custom and scalable web solutions.

Our set of services includes: Custom Wordpress theme development, Gutenberg blocks development, React apps development, web animation (SVG, Canvas, CSS) and optimization (load-time, SEO, accessibility).
Custom WordPress Development
We specialize in state-of-the art custom WordPress development.

Everything is custom-coded from scratch and based on our in-house built Gutenberg-ready starter theme.
We guarantee high level quality of code, fast load times and overall, best practices when it comes to code writing and optimization.
Custom Javascript Development
"Any application that can be written in JavaScript, will eventually be written in JavaScript." - Jeff Atwood
Jeff was not wrong. With the powers that Javascript, React, Node and other libraries/frameworks give us, we can create anything these days.
Be it a web, mobile or a desktop app, we can do it.
Animation & Front-End development
Pixel-perfect front-end development and animation based on your Figma, Xd, Sketch, Photoshop or any other design file.
We code responsive and optimized frontends based on your design that you can easily integrate in any framework/cms of choice.
HTML or SVG animation to augment your visual presence.
services
We have developed and open-sourced a WordPress starter theme for creating state-of-the-art Gutenberg blocks based websites with an intuitive and fast workflow.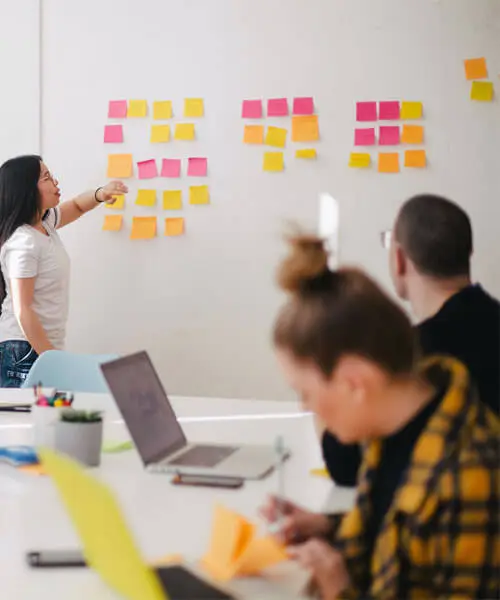 Who

We

Work

With
We are all about
partnerships
Focus on what you do the best: design, sales, marketing, management and let us handle what we are the best at.
By partnering up, we can deliver way more, and way better.
• Full-Service agencies that need help with their overflow work.
• Web Design studios in search of a reliable development partner.
• Everyone else in need of a skilled and realiable web development team.
Why WebRedone
a.k.a. Why Work With Us
Tested and proven process that helps us deliver
We've been doing this since 2014, and we're in for the long run
Clear communication and defined expectations is half a project done
What Partners Say
We believe that the only right way to do the project is to start and end with clear and honest communication. Here's what some of our partners have to say about us.
They built the theme wisely, and it still hasn't needed a bug fix. Session duration on the blog has increased, the loading time has decreased, and the site has achieved a higher Google ranking. Throughout the engagement, the team considered all aspects of success, including the UX. They brought a considerable amount of expertise.
Ty Lampella - VP of Marketing at DreamHost
Web Redone delivered countless high-quality web products, pleasing all parties involved. Their team works diligently, going above and beyond for their client. They provide sage advice and expert ideas. Their skilled and responsive nature spurred continued engagement.
Elisa Amarelle - CEO of Bixlabs
I've had a really good experience working with WebRedone. They are professionals committed to deliver great results.
Luiz Eduardo Figueiredo
The team's considerable expertise and talent for finding creative fixes pushed the solutions toward successful delivery. Expect a partner who's readily available to work with software written in various languages.
David Deutsch - CEO of New Wave Web & Marketing
Web Redone people are total pros, and a true delight to work with. They respect your time, they are creative and innovative and will always deliver as promised. I sincerely recommend working with them. You won't be disappointed.
Marjorie Spitalnik - Community Manager & Producer
Web Redone is a dream partner for our agency. The team is highly talented, easy to work with and respectful of deadlines.
David Ghouzi - CEO of Celerity Agency