ABOUT ZAKUVAVANJE
"Zakuvavanje is a fine-dining food blog run by two professional chefs and a web developer with a great passion for cooking."
"The idea was to create a food blog where the food aficionados would be able to learn something more about the food, sometimes maybe from a bit different angle, about known and not so knows recipes, professional cooking techniques and many more. Zakuvavanje is the result of that idea."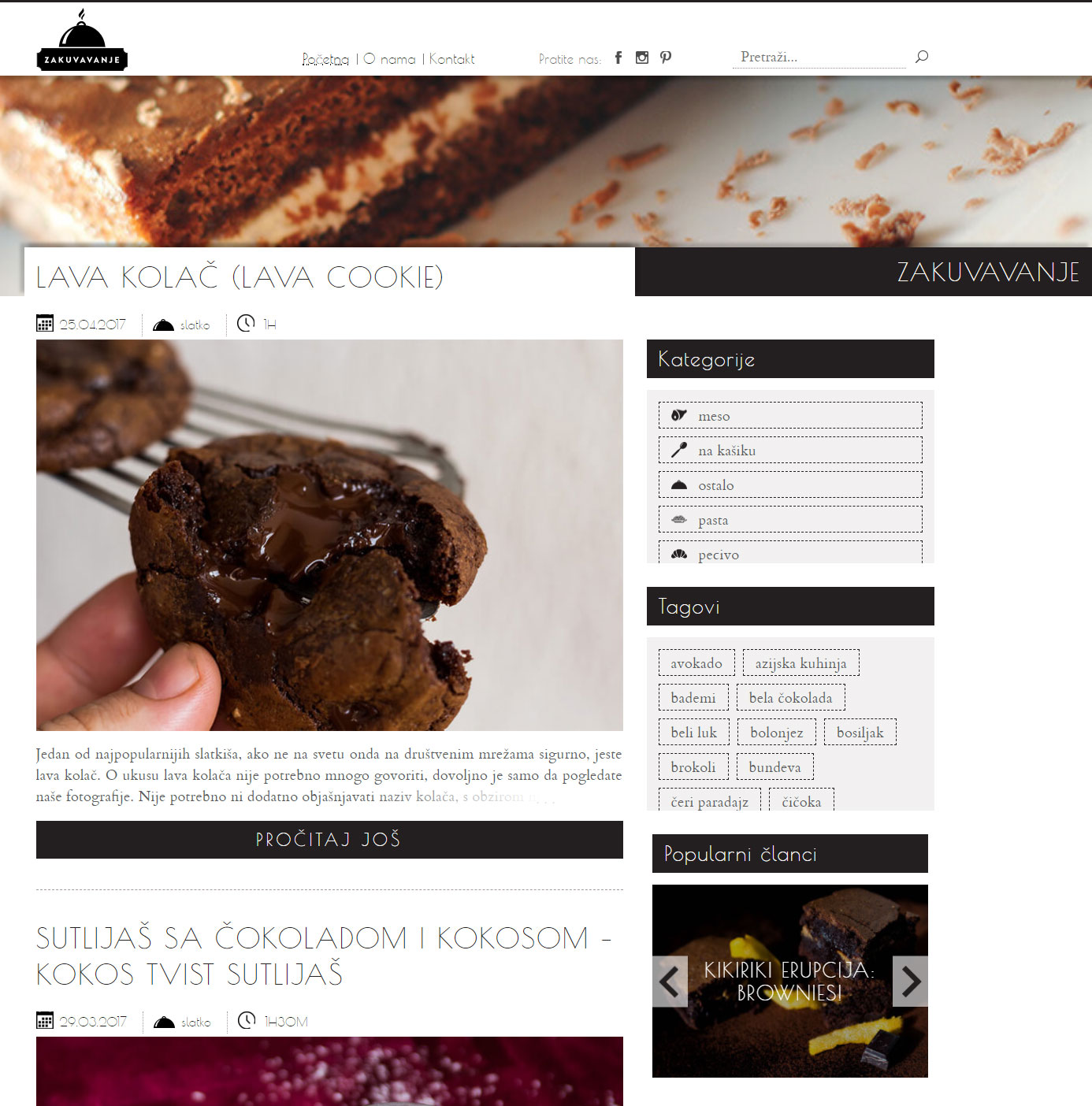 REQUIREMENTS
Idea was to build clean looking and elegant food blog that would stand out from other food blogs in Serbia. In needed some subtle animations and details (like specific category icons for example).
Since food blog niche is a highly saturated one, this website needed to stand out from the competition: Good ui/ux, subtle animations, fast loading times and SEO optimizations; to name a few.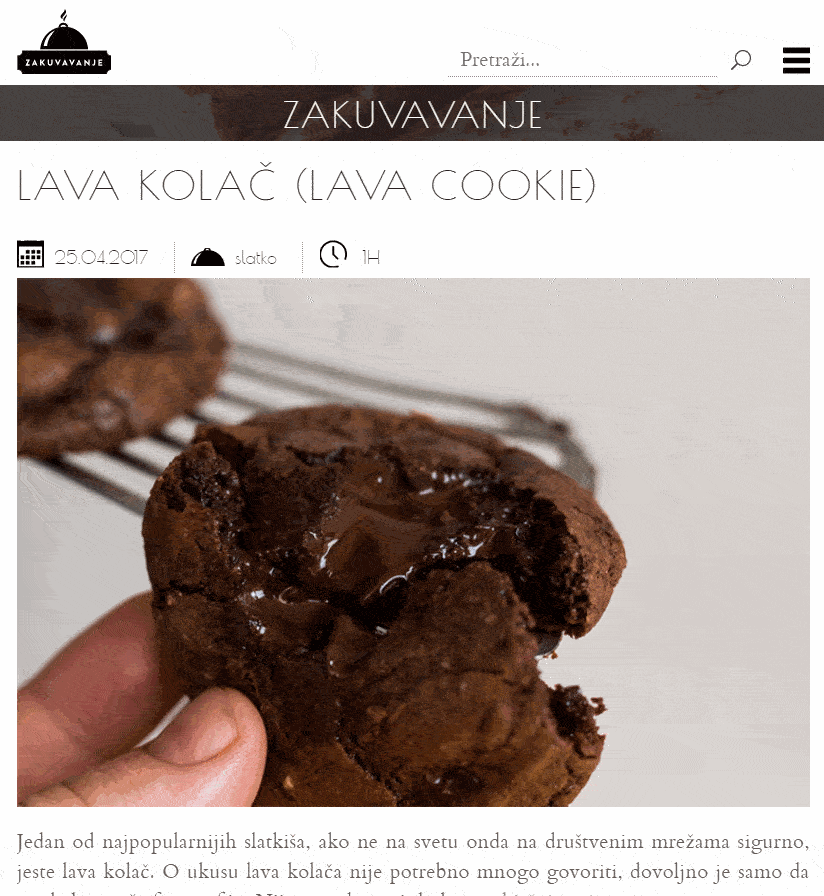 HOW WE DID IT
To ensure best optimization as possible and fast loading times, Zakuvavanje was coded from scratch (without front-end frameworks like Bootstrap or Foundation for example). Theme is also coded from scratch, without redundant bloat code.
SEO optimizations that we did granted Zakuvavanje score of 90/100 on seositecheckup.com, and load time optimizations made sure that the homepage loads in 1s and has a PageSpeed Score of 98% on gtmetrix.com.
Tech: WordPress, jQuery, HTML, CSS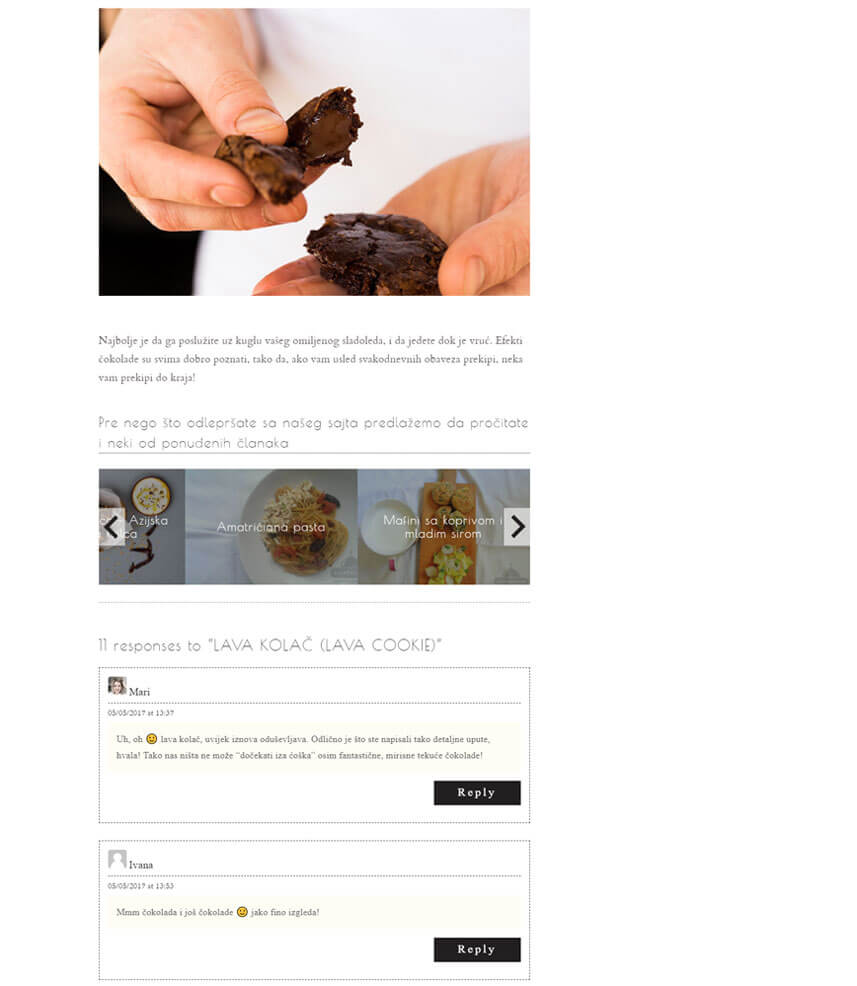 More Projects
Dreamhost
DreamHost proudly hosts over 1.5 million websites, WordPress blogs, and applications for designers, developers, small businesses, and more.
View Project
Peemz
Peemz is a French company that allows boutiques and designers to connect to the world through the mobile experience.
View Project